We are specialists in :
Temporary Roof Structures
Support Systems
Access Towers
Roof Edge Hand Rail Protection
Shoring Jobs
Hanging and Cantilevered Scaffolds
These pictures are from actual examples of our work. From smaller domestic jobs to large industrial work. Each job receives the personal attention of the proprietor. We can erect support systems, access towers, roof edge hand rail protection, shoring jobs and hanging and cantilevered scaffolds. We can supply, erect or supply labour only. We have full public and employers liability insurance.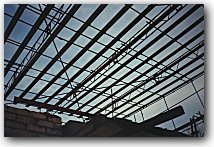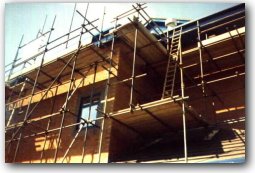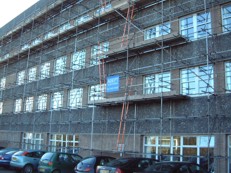 Aegon House, Window replacement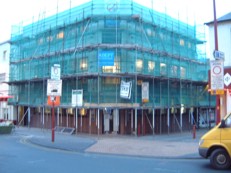 NTK refurb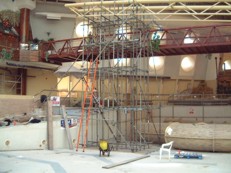 Sandcastle, Support system holding the bridge section for The Master Blaster, The worlds longest indoor rollercoaster waterslide